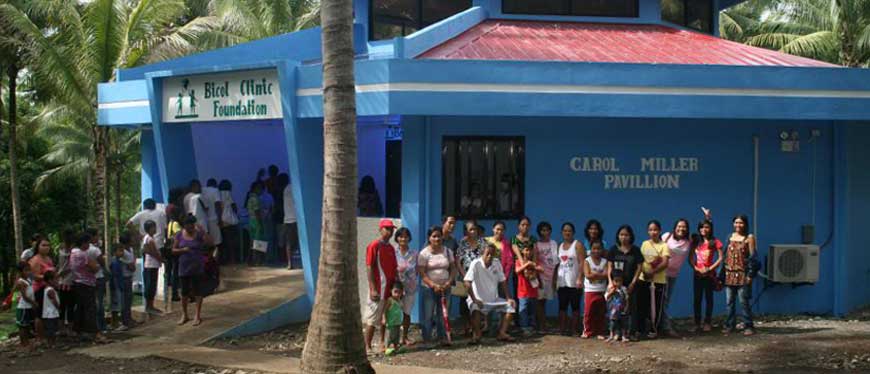 Bicol Clinic: Philippines
Our charity's origins are based in Bicol region of the Philippine islands. It was there that Dr. Schuster was inspired to take his career as a doctor to a new and challenging level. He became a doctor of this world, inspired to bring medical care to those who need it most.
Sun-Sentinal Article | View Online
Each experience in the Philippines is unique and rewarding. The extent of poverty and misery is often over-shadowed by the paradise-like surroundings and friendly, smiling people. You realize the desperation when you go into the public hospitals and clinics where patients lay sometimes two or three to a single bed, waiting for their families to buy and bring back vital supplies for their care. Nothing is provided to them unless purchased in advance. Many people have died just waiting for help. Our free clinic now provides services necessary to ensure the people health and well-being.
BCF provides excellent medical care to all of our patients, while at the same time offering a hands-on experience and training often unattainable in the U.S. for our volunteers. With the help of your generous contributions, we are able to fund teams of medical students, doctors and nurses to participate in clinic rotations in the Philippines each summer.
We have recently completed the construction of a permanent outpatient clinic in the Philippines. Our goal is to furnish the clinic with medical equipment and to have it staffed year-round. This clinic will also provide job opportunities for local medical personnel, including medical and nursing students, and promote local business growth through a constant patient presence in this remote area. In addition, BCF is working with various medical schools along with the Boca Raton Regional Hospital staff in a joint venture involving the design of a TB eradication program, which will utilize modern technology, the World Health Organization guidelines and local community support.